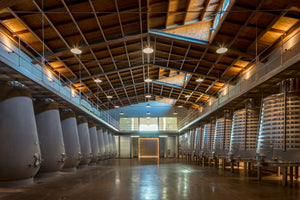 Create your own wine in a special and exciting activity!
We invite you to enter the world of wine and try to be a winemaker for a day in an activity that seeks to highlight one of the main success factors of Portuguese wines, the art of blending.
We guarantee this experience as differentiating and ideal for a group of friends.
This experience includes
- Visit to the Vineyard, Cellar and Barrel Top Walk;
- Tasting and batch creation, bottling, corking, image creation and bottle labeling;
- Souvenir bottle (the visitor takes the wine and the produced bottle with him)
Schedule
 11 am and 3 pm
Approximate duration
 2:00 | 2:30
Number of people
 Min. 6 | Max. 20